Versatile Versamark Ink!
Posted by Marie M on
Versamark ink will become a creative staple on your required tools list. It has many uses that will make your crafts look elegant. People will wonder "How'd you do that?".  I've listed some of those below:
Primarily it's very sticky property is used as a carrier for embossing powder. The image is stamped onto cardstock (or glass too!) and sprinkled with embossing powder. I would suggest using an anti-static bag to prevent stray dots of embossing powder where you don't want it. Melt the powder with your heat tool taking care not to overheat it. You may not get the desired effect if heated too long...or singe your paper!
 Watermark stamping is done by stamping onto your card stock with this ink. The image will appear in a darker color. I have found that some colors of cardstock work more impressively than others so don't be discouraged...try a different color. Large background stamps are a favorite for me with this technique.
Embossing is usually not done with dye inks because they dry too fast. To emboss with any color dye ink first stamp the image with that ink and restamp with Versamark. Apply your embossing powder and proceed. A stamp positioning tool like the Misti makes this easier.
Emboss resist is a quick, easy technique to create a patterned background. Stamp your image onto light colored cardstock, apply clear embossing powder (or color of your choice-white is nice too), heat powder. After embossing apply ink to the background with a blending tool. Lightly go over the embossed area with a damp baby wipe if needed to remove any excess ink.
Perfect Pearls can also adhere to Versamark. Stamp your desired image onto your paper and dust with Perfect Pearls or chalk (if you're desperate you can use eyeshadow too!). Dust off the excess with a soft brush or Swifter cloth.
Reverse watermark on dark colored cardstock is done first by covering the cardstock with chalk. Stamp the image over the chalk and it removes the chalk from the cardstock revealing the image.
Soot stamping is a little-used technique. Hold your cardstock over a candle to deposit soot to the surface. Take care not to burn the paper or yourself. Stamp as with chalk technique above. I've used this for a flame stamp.
Last but not all would be decorating embellishments. Take your brads etc that you would like to color, apply Versamark, embossing powder and heat. Voila, you have matching embellishments!
I hope you've enjoyed this list and got some creative ideas. I'm sure you may think of or know other uses. Please share your comments. Have a great day and Happy New Year!
Marie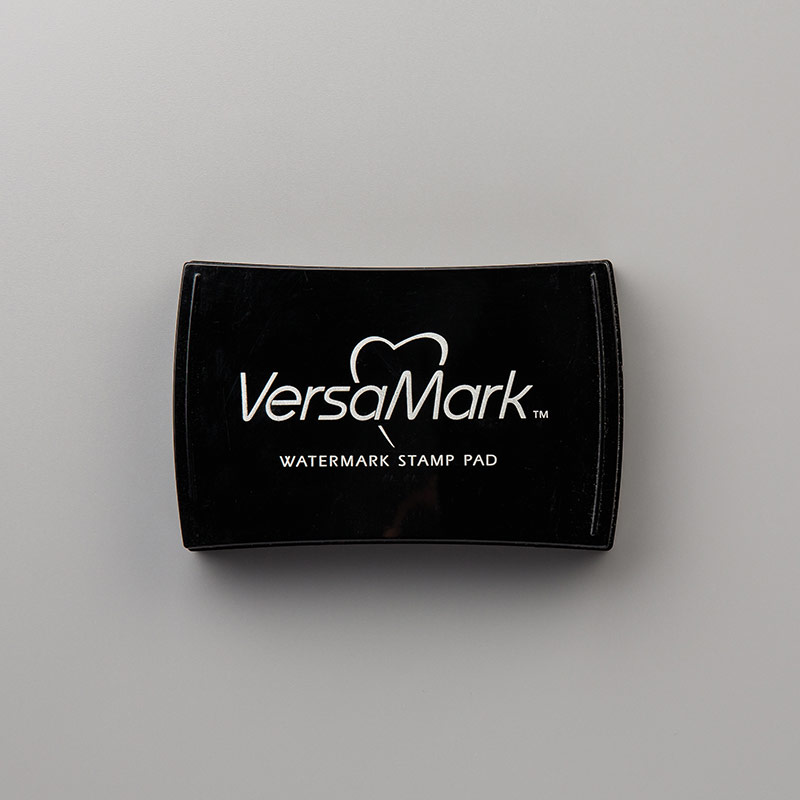 https://www.stampinup.com/ECWeb/product/102283/versamark-pad
---
Share this post
---
---
---
0 comment